Commercial
The future of WFH and commercial real estate: Madison Group
Apr 18, 2022
Is there a future for the traditional office? Danielle Singer, on where commercial real estate is heading.
In the past, when we would hear about impacts to the real estate industry it would typically concern the residential market. Yet, in just two years the traditional commercial real estate industry, in which rates continued to rise and inventory dwindled, had all of a sudden been turned on its head. To this day those in the commercial real estate industry face an unknown path full of unpredictable factors. Which brings us to the question: what can we expect to see over the next year and beyond in the commercial real estate (CRE) industry?
Madison Group is a real estate company that has been developing, building and managing commercial and residential properties for almost 55 years. The group owns and operates over 20 commercial properties, with six of those being in Toronto's midtown and downtown neighbourhoods, representing a total of over 1 million square feet of rentable office space including retail, office and mixed-usage facilities. I began overseeing the commercial team at Madison in the early months of the COVID pandemic not knowing what the future held.
As we emerge into what is looking like a post-pandemic era, we are finally able to take a breath after trying to maintain our portfolio to the best of our ability in the most locked-down city in North America coupled with what many are deeming "The Great Resignation." We were posed with the task of figuring out how to best support our tenants in such a complicated time and reimagine what our sudden double-digit vacancies were to become.
Like many, it felt like the rug had been pulled out from right under us. A total of $1.9 billion in office property sales was reported in the first half of 2021, down 37 per cent year-over-year from $3 billion reported in the same period in 2020. Now that there's been a loosening of restrictions and mandates, based on what we've learned and what we've experienced throughout the first few months of 2022, some trends I believe we'll be seeing in the commercial industry include the hybrid work from home model remaining in place, short-term leases with newfound flexibility in terms and conditions, further integration of property technology (Proptech) and reimagining new Landlord community-based programming options and initiatives for their tenants.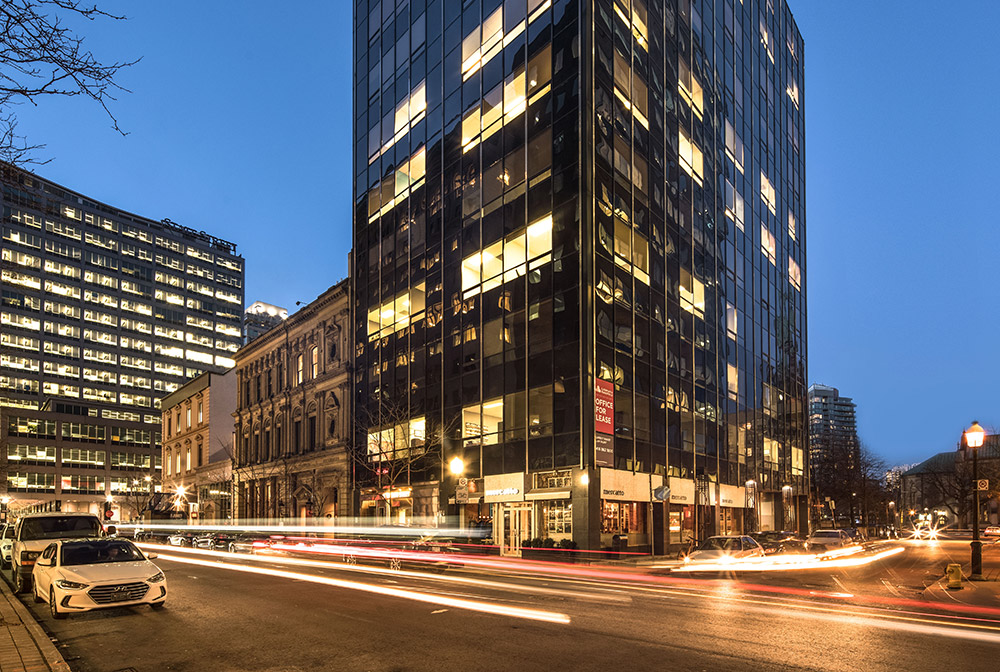 The hybrid work model is here to stay (and will continue to grow in popularity).

In a recent survey, 43 per cent of Canadian CEOs revealed they expect to have most employees working remotely at least two days per week. 61 per cent of Canadians shared they preferred a hybrid or remote working arrangement, and 56 per cent of high-revenue growth companies in Canada already implemented hybrid work models back in July 2021. This newfound flexibility has ultimately forced businesses to reconsider at the amount of rent they are spending in contrast to other expenses.
Tenants are now deciding whether to stay in their current square footage, downsize, or become a 100 per cent remote company. What we're seeing now as companies have experienced the pros and cons of the hybrid model is that it will be staying in place for the foreseeable future, but we as commercial property owners and operators need to meet tenants with similar flexibility.
Tenants want short-term leases: we're seeing an influx of requests for one to two year terms, as well as requests for plug-and-play options like shared desk policies for those who aren't in every day to maximize value. As providers of these spaces, early into the pandemic we implemented flex spaces where tenants could do exactly this; have the flexibility to use the space as needed, where larger meetings or small gatherings could happen in spaces that were outfitted with long tables, desk seating as well as more casual lounge spots. As we are now able to gather with larger numbers of people indoors, we're looking at ways to cultivate a community environment to encourage tenants to come back to the office on a part-time basis. As we know, one of the cons of remote work is feeling disconnected and disengaged with your work, colleagues, and your employer.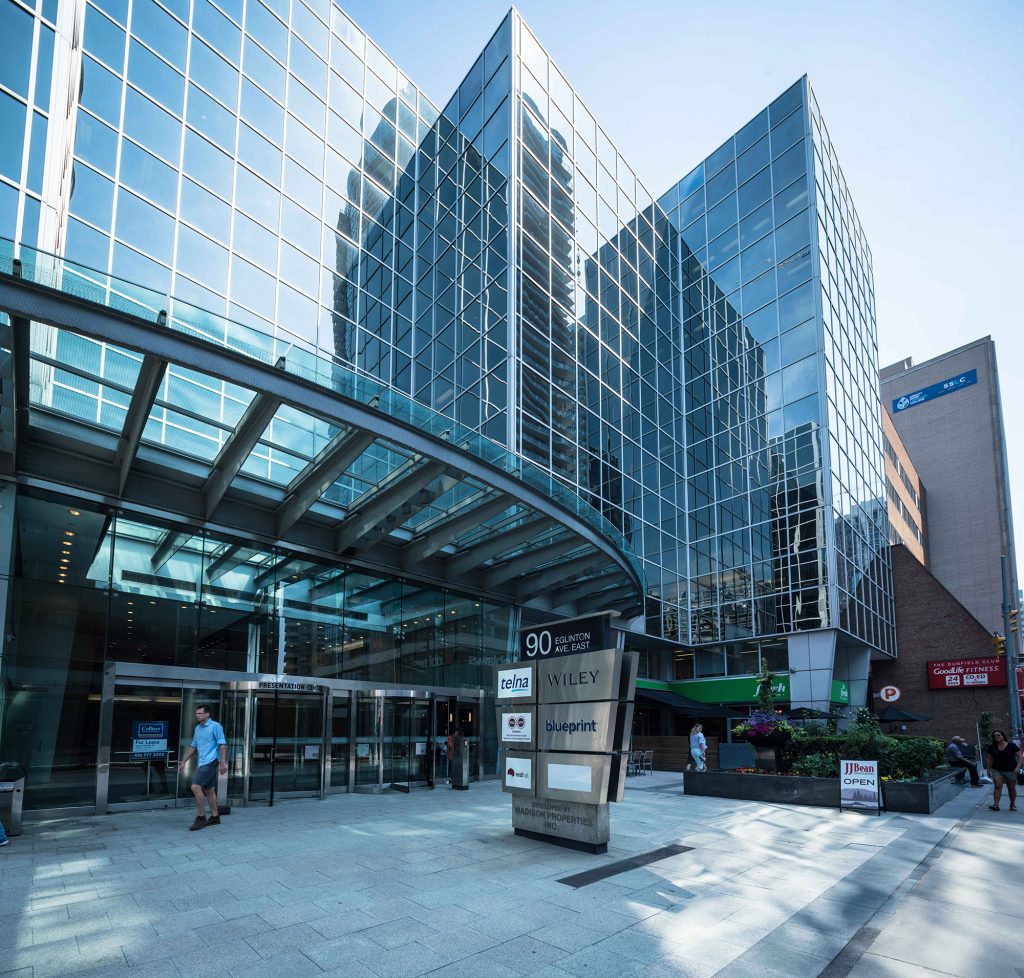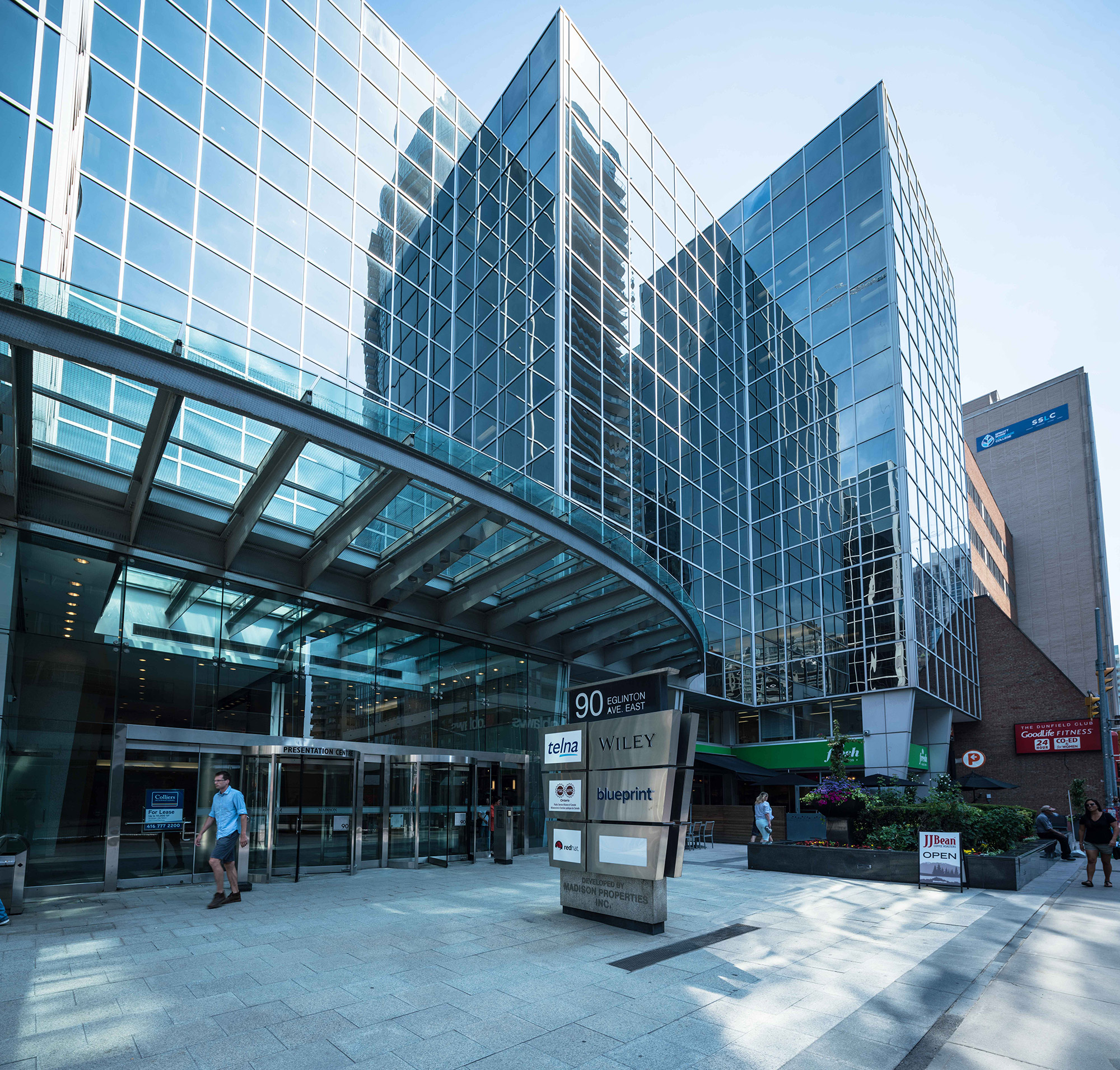 As we know, one of the cons of remote work is feeling disconnected and disengaged with your work, colleagues, and your employer. In 2022, it's expected that Canada's labour market will strengthen, driven by the largely positive economic growth trend and we're already seeing this with a definite increase in tenants returning to their spaces, and new ones ready to return to office.
Technology integration is the future.
Innovation and digital integration is something the commercial real estate industry was only starting to become acquainted within 2020. So much of our business relies on building relationships, so when we were forced to be apart and had no other option but to move our processes and experiences to a virtual one, it felt like a shock to the system, in particular the rather antiquated technology infrastructures many of us were operating off of. The way we do business has changed forever, and so have the needs of our tenants. So many processes that didn't exist a year ago have been developed, like the launch of our Concierge Plus App to assist our tenants with maintenance requests and promotional marketing tools, simultaneously housing useful building information with the integrated capability to send building alerts directly to our tenants' phones. Our booking systems for shared boardrooms and flex spaces are done online as well. In terms of the physical office spaces themselves, we've upgraded a number of them to ensure there's remote, touchless access into the building, high-speed internet throughout and rethinking the spaces to ensure both safety, comfort and flexibility needs were met.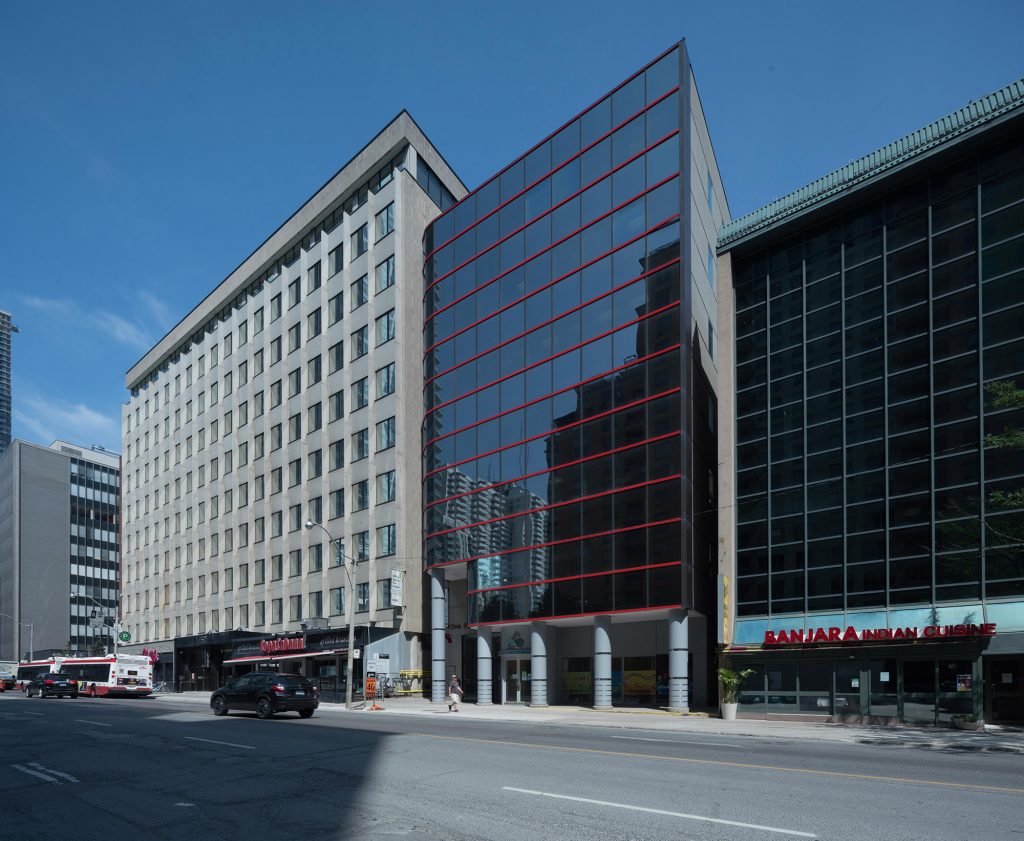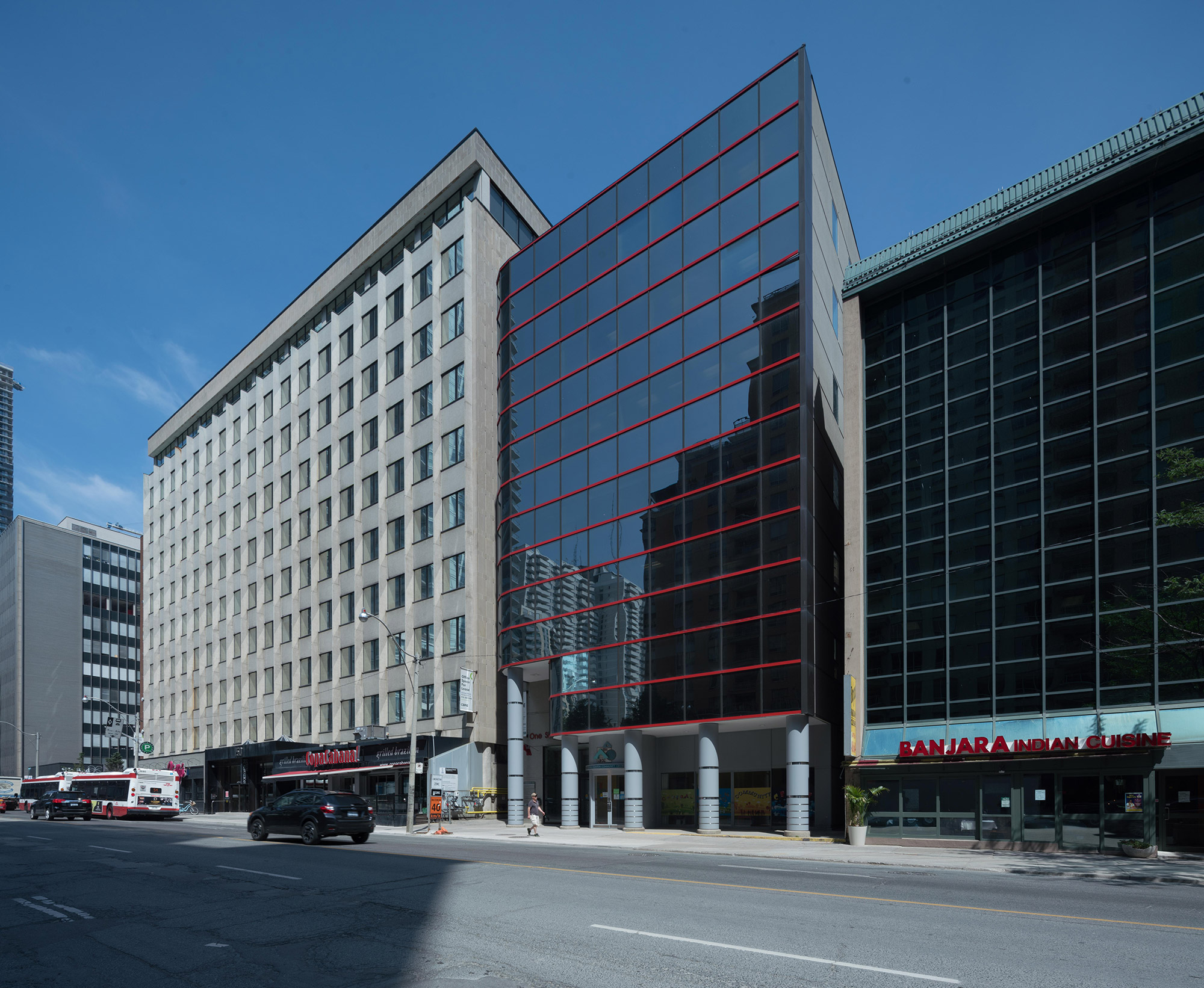 Our services are now required beyond just providing, maintaining and managing a physical space.

Feelings of isolation and disconnection are some of the main downfalls of remote work. It's hard to build relationships through a screen, and many have cited this as a major factor in what triggered "The Great Resignation." While companies continue to navigate how to address these issues internally, our role as commercial landlords no longer begins and ends with managing the building. We now implement community programming events like yoga, mental wellness workshops and team building activities for our tenants to drive engagement. Additionally, in recognizing the hardships many work-from-home parents face, we have initiated creative online art programs which parents can have their children participate in while they get some work done.
Employees want their employers to be more purpose-driven. We often work with small- to medium-sized businesses that may not have the internal resources to take on planning activities like this for their teams, which we believe is a massive benefit we can provide to our tenants. We want our tenants to know that we at Madison are also purpose-driven; we create communities. We leave neighbourhoods better than we found them, whether we're adding new residential units or commercial properties we always seek to create unforgettable experiences for our clients. By reimagining our role as commercial landlords, we have been able to generate new business and have seen our vacancy rate drop from 13 per cent to eight per cent just in the last year.
If the last two years have taught us anything, it's that it is impossible to predict the future, and we must remain nimble and adaptable to change. Based on what we've seen so far in 2022, we expect things to stabilize. We see signs of Canada's labour market moving towards normal levels of employment, which will only mean more people returning to some style of in-office work, whether that be flex, hybrid or full-time.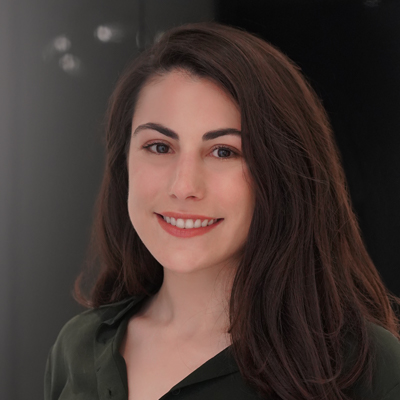 Danielle Singer
is vice president, Leasing & Hospitality
at Madison Group.