Residential
Demolition Begins at the Site of Madison Group's ALiAS
Dec 20, 2021
Originally Published By: Urban Toronto
After a gradual release of new imagery of what it will look like once completed, Madison Group has embarked on the construction journey for ALiAS. Bracketing the southwest corner of Church and Richmond streets in Downtown Toronto, demolition at the site began in early November where a 45-storey tower will soon be built.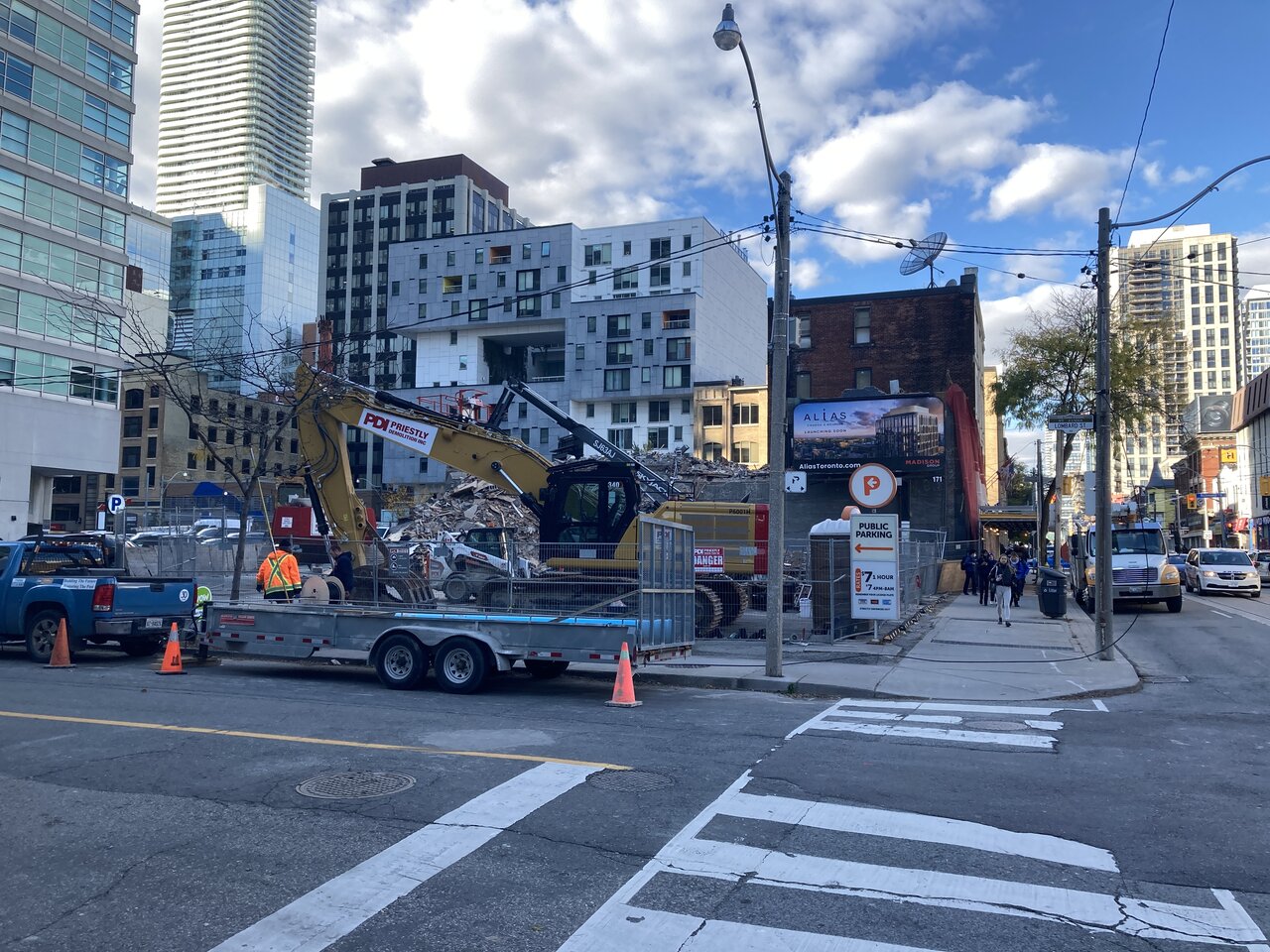 ALiAS site on November 5th, image by UT Forum contributor DSChttps://urbantoronto.ca/release/ad-leaderboard-container.php
Once it started, the demolition went quickly. The 3-storey former club that previously sat at 120 Church Street is all gone, and the asphalt of the surface parking lot that makes up most of the site has been torn up. The four-storey brick building right at the corner of Church and Richmond, long home to McVeigh's Irish Pub, will remain where it stands.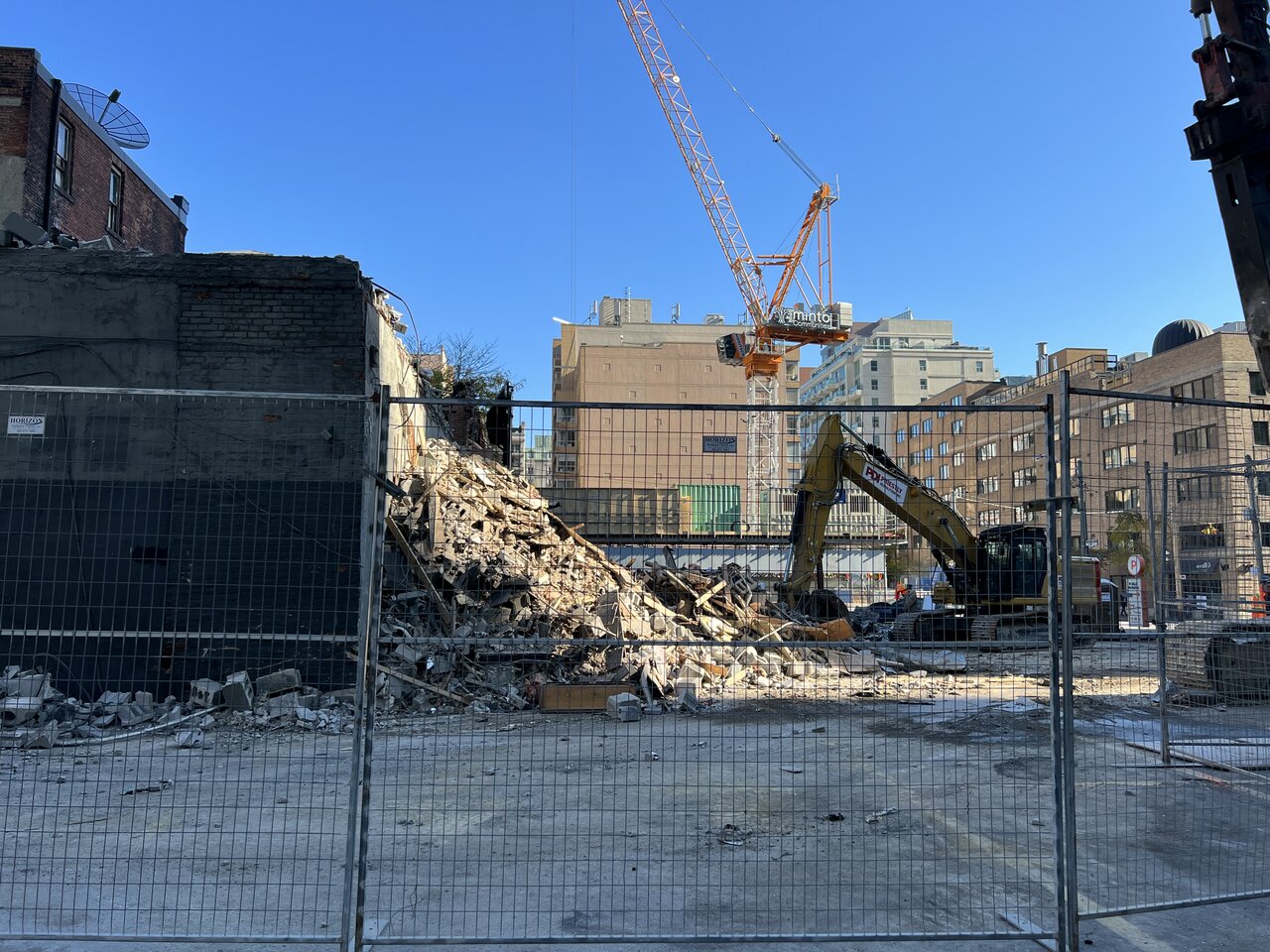 Mid-demolition at ALiAS, image by UT Forum contributor ML555
By mid-November, the clean-up of the debris had begun, being loaded onto dump trucks and taken away from the site to be disposed of.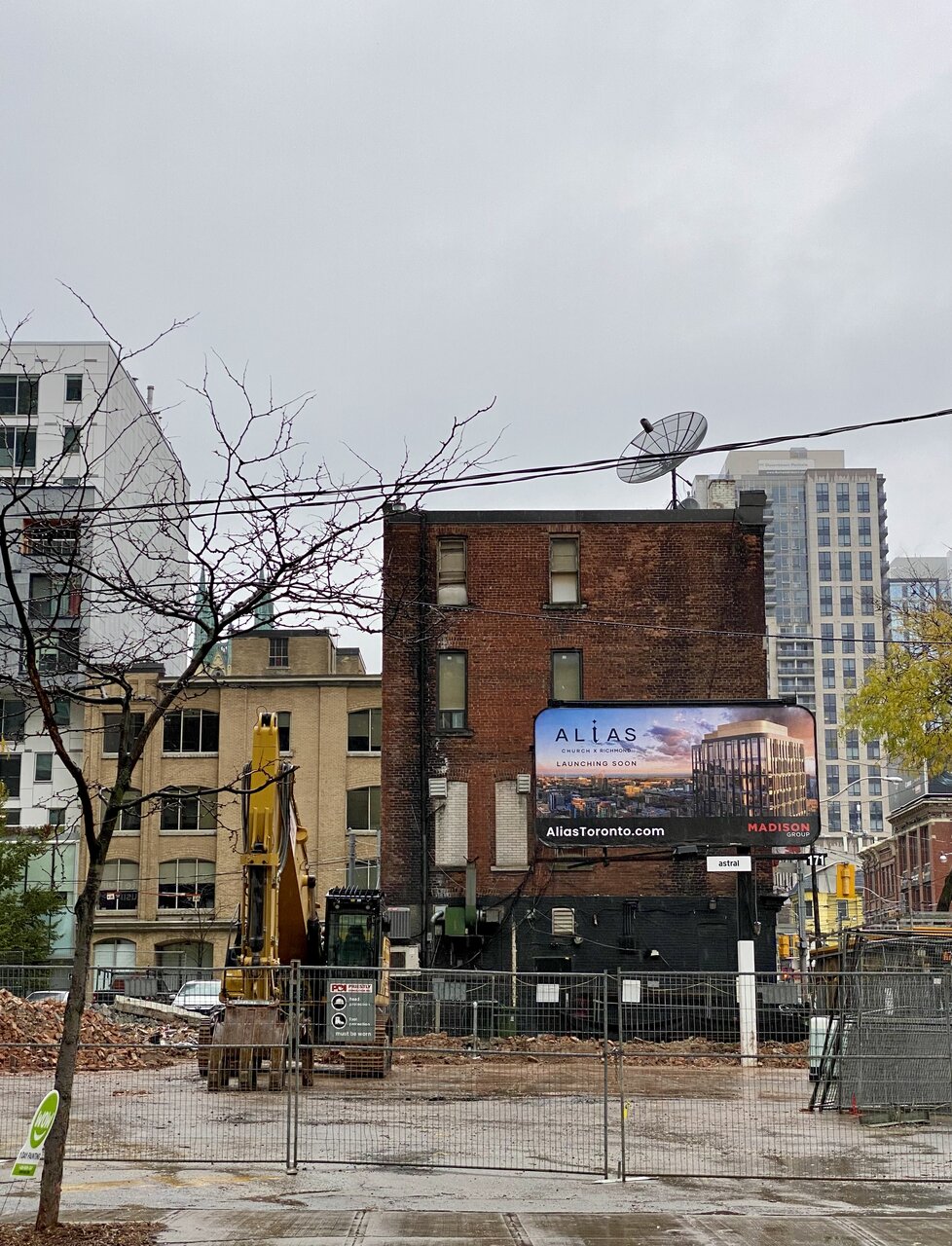 ALiAS site on November 14th, image by UT Forum contributor deerparker
Most recently, the uneven site has been levelled so that a flat, even surface is ready when the next stage of construction — shoring — starts: rigs will auger out holes in the ground into which steel piles will be anchored, tracing out the future excavation pit's perimeter.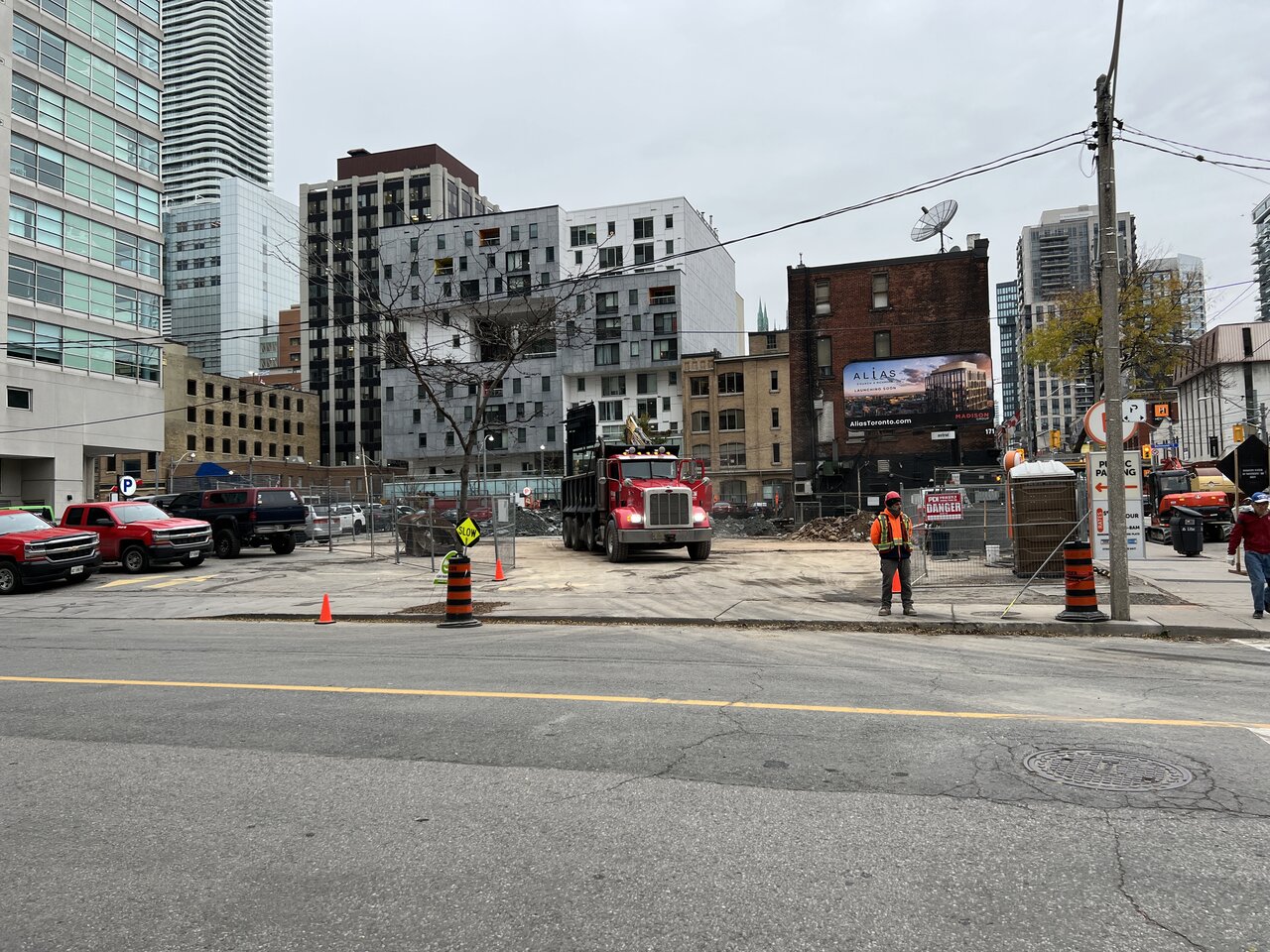 Site filled in before shoring commences, image by UT Forum contributor ML555
Upon completion, the new development — designed by Teeple Architects and Turner Fleischer Architects — will stand out from the rest of the city's skyline with its textured, scattering of gold-coloured window frames, popping on a neutral background like bubbles rising in a champagne flute, catching the light with their metallic finish.
ALiAS will be home to 497 residential suites offered in a range of layouts from one to three bedrooms. Residents will also enjoy over 18,000ft² of indoor and outdoor amenities, including a rooftop patio and lounge area. The interiors will be custom designed by Studio Munge. The building will also be pet-friendly.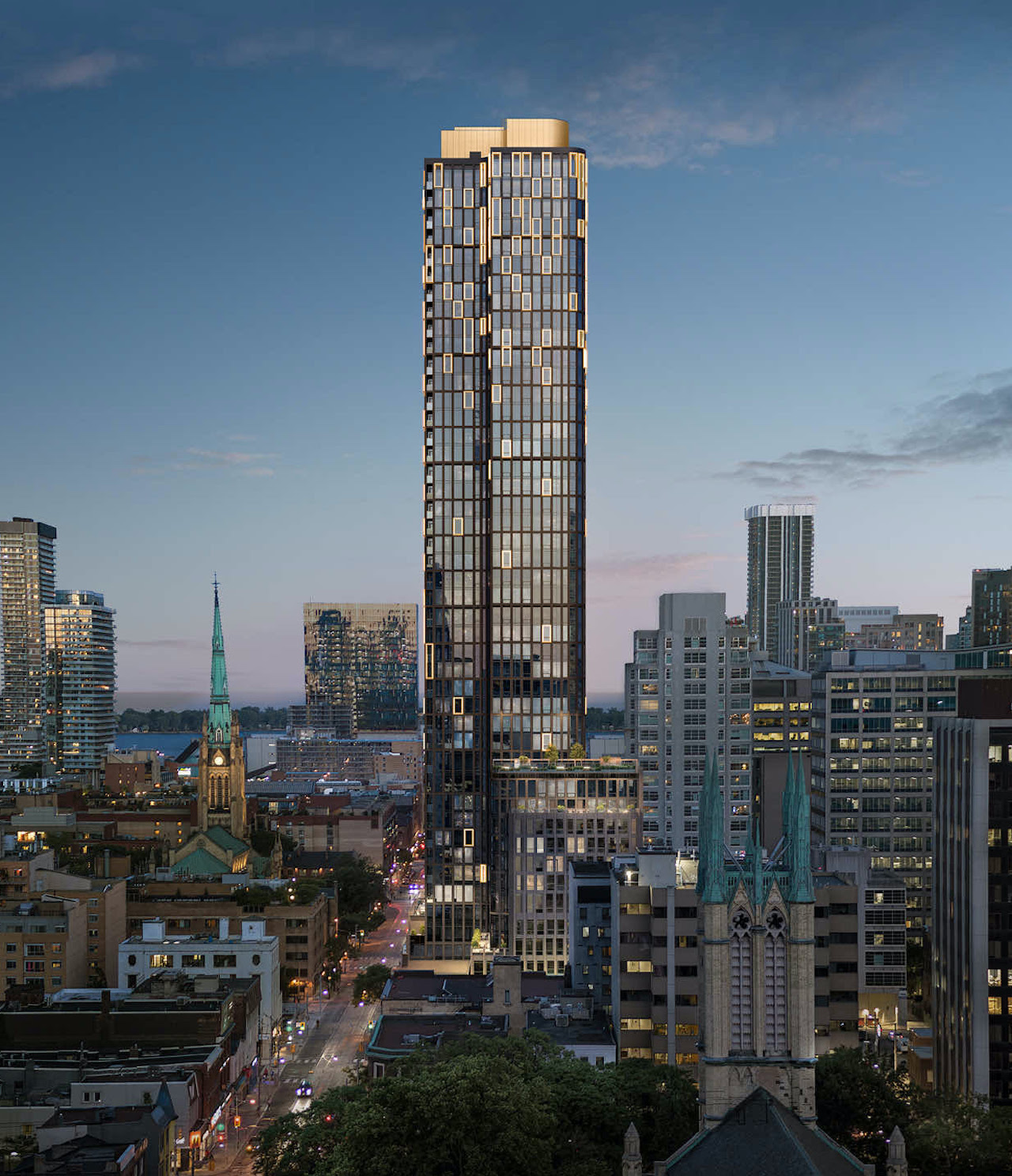 ALiAS by Teeple Architects for Madison Group in Toronto
More information on the development will come soon, but in the meantime, you can learn more from our Database file for the project, linked below. If you'd like, you can join in on the conversation in the associated Project Forum thread, or leave a comment in the space provided on this page.