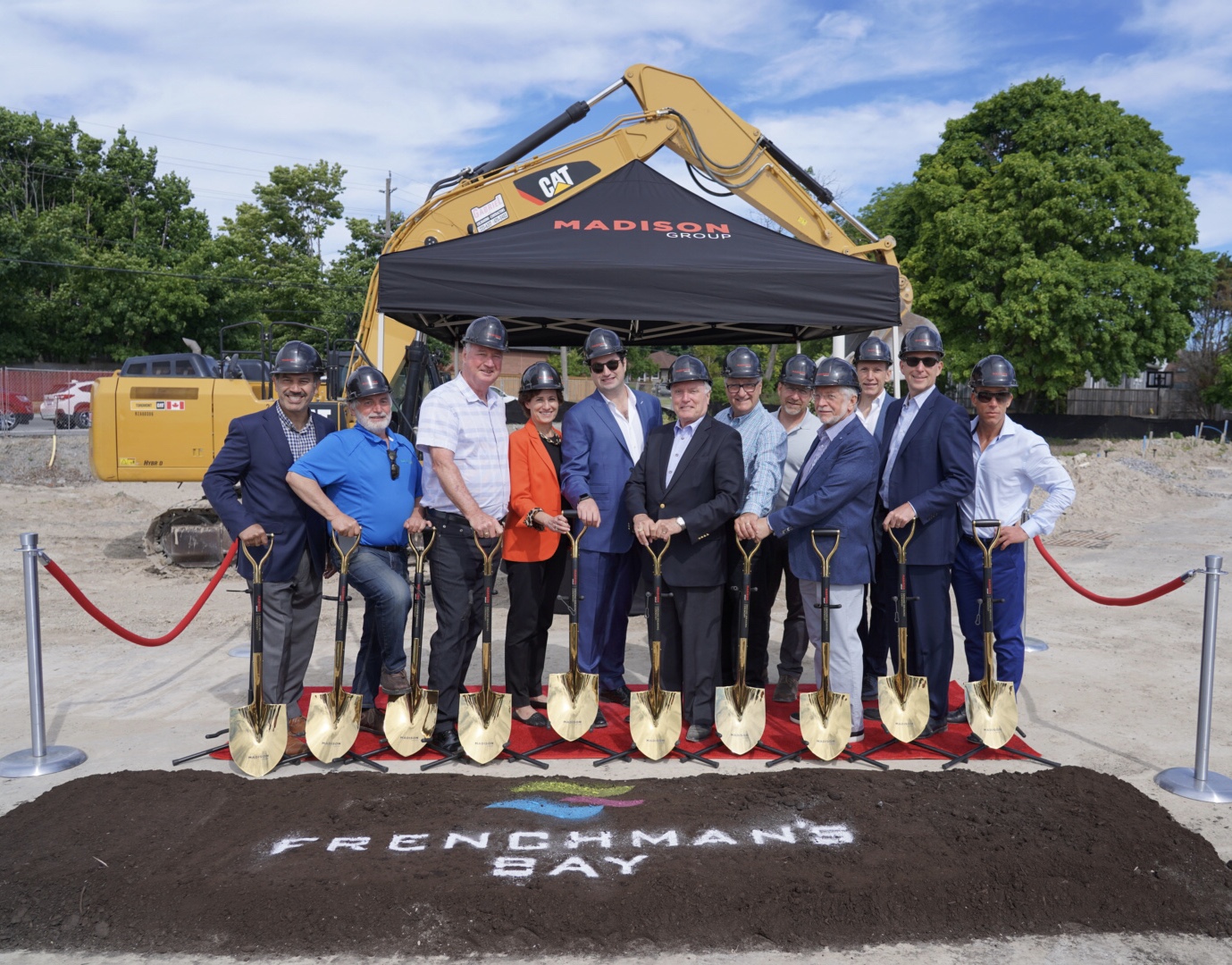 Residential
Frenchman's Bay Ground Breaking
Jun 26, 2018
Story written and published by: BuzzBuzz Home
After its public launch last fall, Frenchman's Bay by Madison Group celebrated a major milestone last week with an official groundbreaking ceremony. The event was held on the site of Frenchman's Bay on June 22nd and included Pickering Mayor David Ryan, Chief Administrative Officer Tony Prevedel, Parks Manager Arnold Mostert, and City Councillors Bill McLean, Ian Cumming, David Pickles, Shaheen Butt and Maurice Brenner. The project is a welcome addition to the community and has received tremendous support from the City of Pickering for its plan to transform a vacant school site into a vibrant master-planned community in one of the most desirable neighbourhoods in Pickering.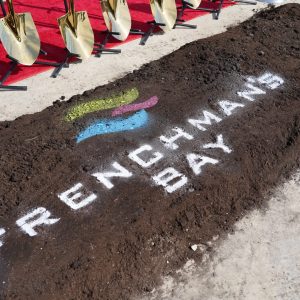 Following the ground breaking ceremony, Madison took part in the official ribbon cutting for the Ratepayer Memorial Park, located adjacent to the Frenchman's Bay site off Commerce Street. The newly redeveloped park includes lush landscaping, paved walkways and a new children's play structure.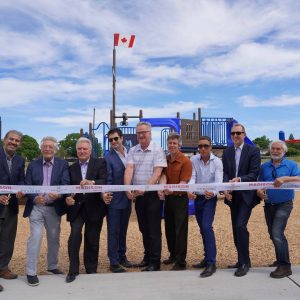 In addition to the new park, residents of Frenchman's Bay will have easy access to a wide array of local amenities and attractions including Pickering's Main Central Library, several bike and nature trails, an elevated boardwalk and a 200-slip marina that can accommodate both sailboats and powerboats. The development's location on Liverpool Road also places it within walking distance of the charming cafes, boutique shops and restaurants along the Pickering waterfront.
At the southern tip of Liverpool Road is Millennium Square, a popular destination complete with breathtaking lake views and natural vistas. During the summer months, the public square is often bustling with people attending open-air concerts and family-friendly activities.
Although the development is already 60 per cent sold, prospective homebuyers still have plenty of homes to choose from, starting from the $800,000s. Designed with style and functionality in mind, Frenchman's Bay offers a beautiful collection of townhomes and detached singles with contemporary architecture, spacious living spaces and exquisite features and finishes.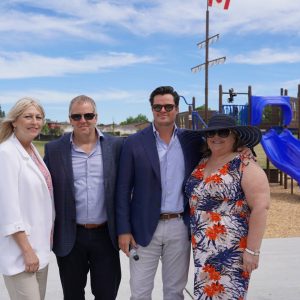 Exteriors are clad in stone, brick and stucco, and boast a sophisticated and distinctly modern aesthetic, while sleek front doors, garages and oversized windows add the finishing touches.
Inside, thoughtfully-designed layouts feature open-concept floorplans, gourmet kitchens and plenty of natural light. In order to personalize their new homes, purchasers will have an opportunity to visit the Madison Group's Design Studio, showcasing a huge selection of standard finishes, upgrades and décor features.
To learn more about Frenchman's Bay visit the presentation centre located at 1635 Bayly Street in Pickering. Hours are Monday to Thursday from 12pm to 7pm, Friday by appointment and weekends from 11am to 6pm.
For more information call 905 839 0038 or email fbsales@35.203.47.36.