Residential
Madison Group Teases a First Look at Alias, a New Downtown Condo
Sep 27, 2021
Originally Published by: Urban Toronto
Madison Group is preparing for the launch of Alias, its new condominium tower that will rise above Church and Richmond Streets in Downtown Toronto. The surrounding neighbourhood is full of development activity, and is seeing significant amounts of revitalization and bringing increased vitality to the streets. Alias will continue that trend as a 45-storey development designed by Teeple Architects, with Turner Fleischer Architects as Architect of Record. The building will stand out with a textured, randomized geometric pattern of gold-coloured window frames on its facade, patterned with varying metallic finishes that will sparkle on the city's skyline.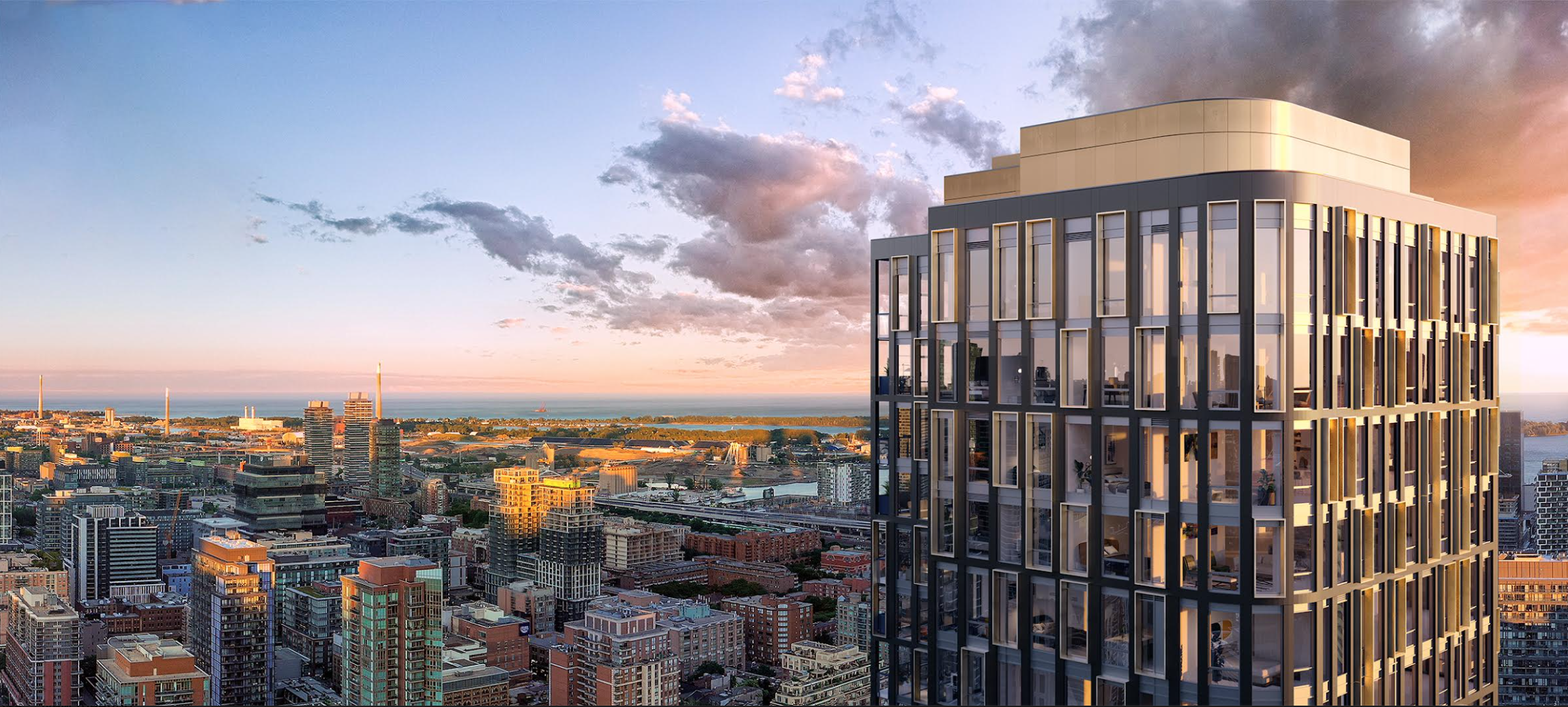 Sneak preview of the top floors of Alias, image courtesy of Madison Grouphttps://urbantoronto.ca/release/ad-leaderboard-container.php
The development will be home to 475 residential suites offered in a range of layouts from one to three bedrooms. Residents will also enjoy over 18,000ft² of indoor and outdoor amenities featuring interiors custom designed by Studio Munge. The building will also be pet-friendly. At ground level, the development will feature street level retail, including some spaces which will open onto shared space beside a new park to its immediate west; 198 m² of park space will be dedicated to the City from the Alias site.
More information on the development will come soon, but in the meantime, you can learn more from our Database file for the project, linked below. If you'd like, you can join in on the conversation in the associated Project Forum thread, or leave a comment in the space provided on this page.