Residential
Madison Group's ALiAS to Pop on Toronto's Skyline
Nov 10, 2021
Originally Published By: Urban Toronto
At the corner of Church and Richmond streets in Downtown Toronto, Madison Group is preparing to launch ALiAS. The design of the 45-storey development—by Teeple Architects and Turner Fleischer Architects—will stand out from the rest of the city's skyline with its textured, scattering of gold-coloured window frames, popping on a neutral background like bubbles rising in a champagne flute, catching the light with their metallic finish.
Looking south to ALiAS by Teeple Architects for Madison Group, Image by BINYAN Studios
While the upper floors are clad with aluminum framed windows and accented by the golden geometric 'bubbles', the medium of choice for ALiAS' podium is to be brick, mixing a black glazed brick—which will bring the building's shine to street level—with charcoal bricks. The bricks will also make up fins along the sides of the podium that will act as brise-soleils around the windows, providing some shading from direct sunlight on parts of the window panes as the sun makes its daily trek across the sky.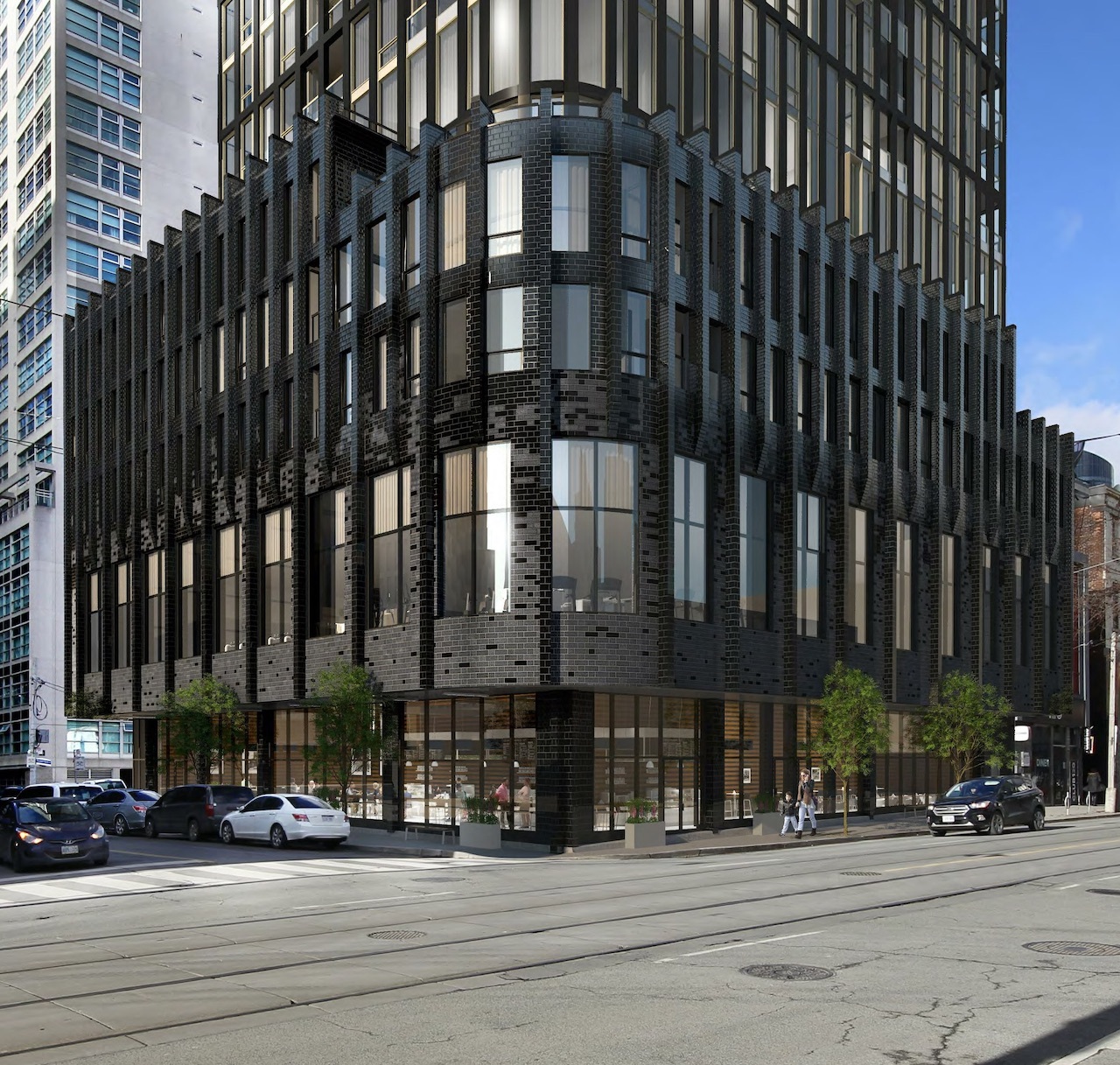 Looking northwest to the glazed brick and fins on the podium of ALiAS visible, Image by BINYAN Studios
At ground level, the development will feature retail, including one space which will open towards a new park to ALiAS's immediate west. (198m² of space will be dedicated to the City for parkland from the Alias site.)
The development will be home to 497 residential suites offered in a range of layouts from one to three bedrooms. Residents will also enjoy over 18,000ft² of indoor and outdoor amenities, including a rooftop patio and lounge area. The interiors will be custom designed by Studio Munge. The building will also be pet-friendly.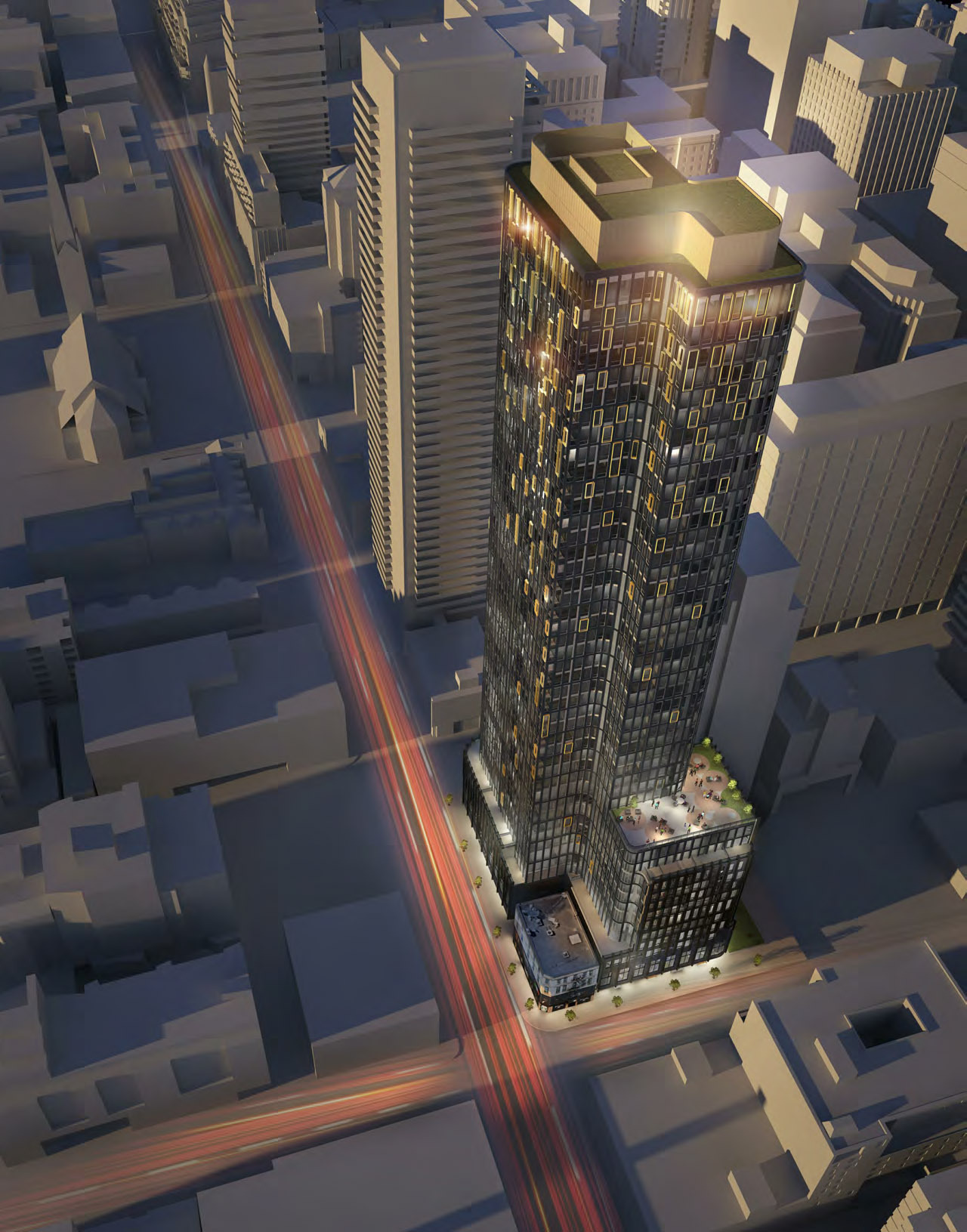 Overhead shot looking southwest to ALiAS, Image by BINYAN Studios
In addition to the newly released images of the condo, Madison Group has shared a short video that gives us an idea of the building's signature look.