Residential
Madison Group's Eye-Catching ALiAS Launching In February
Jan 31, 2022
Originally Published By: Urban Toronto
Situated around the southwest corner of the Church and Richmond intersection in Downtown Toronto, ALiAS Condos from Madison Group is preparing for its official launch in February. The residential tower will rise to 45 storeys, and house a total of 497 residential suites above retail at ground level. Designed by Teeple Architects with Turner Fleischer Architects as Architect of Record, the tower will stand out from the area's skyline with its scattered, gold-coloured window frames, popping on a neutral background like bubbles rising in a champagne flute, catching the light with their metallic finish.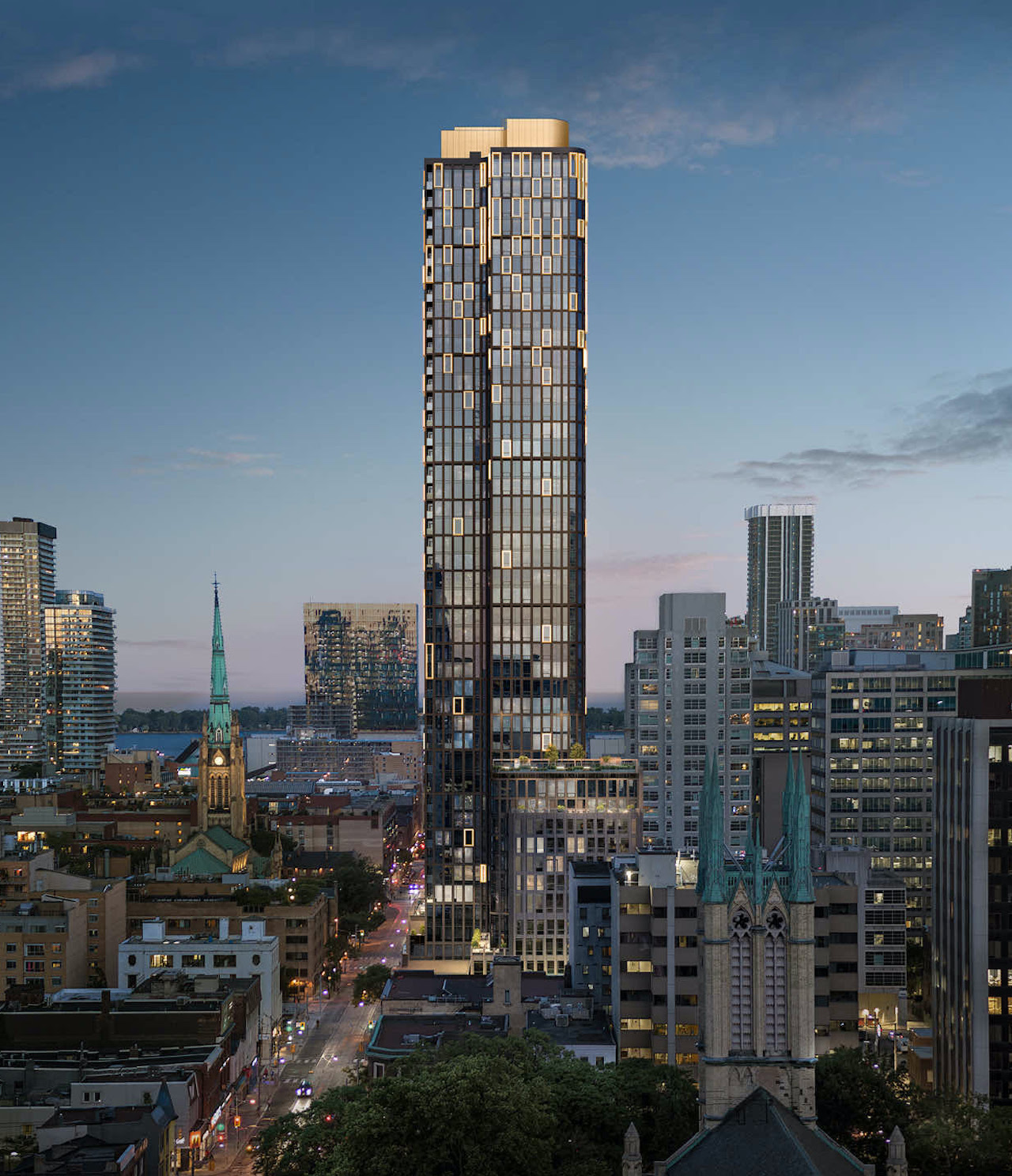 ALiAS by Teeple Architects for Madison Group
Our last update on the project shared that demolition at the site began in early November. While we have no recent imagery, demolition continues at the site ahead of the project's official launch. While the area has long been marked by surface parking lots among older buildings, ALiAS and other recent nearby residential developments means that the area is experiencing a bit of a renaissance.
Shopping, dining, and entertainment options are plentiful both in the surrounding blocks and a little further away, with such places as the Eaton Centre and Bloor Street beyond it being destinations for a good walk. Closer by are the frequented neighbourhoods of St Lawrence Market and Church-Wellesley Village, amongst others. For those who have work or school on their schedules, the financial district is close, as are Ryerson University, George Brown College, and the University of Toronto – especially considering how well-connected the development will be to various modes of transit including streetcars and subways that are all near the site.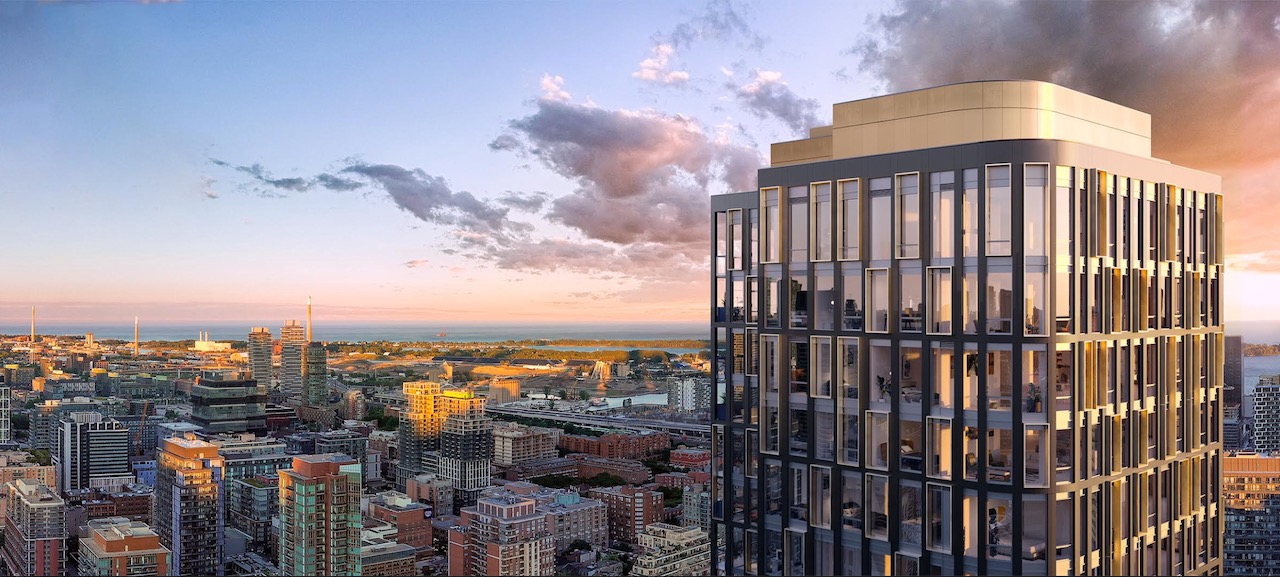 Looking southeast to the top floors of Alias, image courtesy of Madison Group
Upon its completion, the development will be home to 497 residential suites in a range of layouts from one to three bedrooms. While the developer has not yet shared a peek at the interiors, Madison Group has shared that stone kitchen countertops, stainless steel kitchen appliances, laminate flooring, and keyless entry will all be included. Residents will also be able to enjoy over 18,000ft² of indoor and outdoor amenities, including a rooftop patio and lounge area, a co-working coffee bar, a children's jungle gym and movie room, a pet spa, and more, all custom designed by Studio Munge.
At ground level, the development will feature retail, including a space which will open towards a new park to ALiAS's immediate west: 198m² of space from the ALiAS site will be dedicated to the City for a place that people can relax and meet up.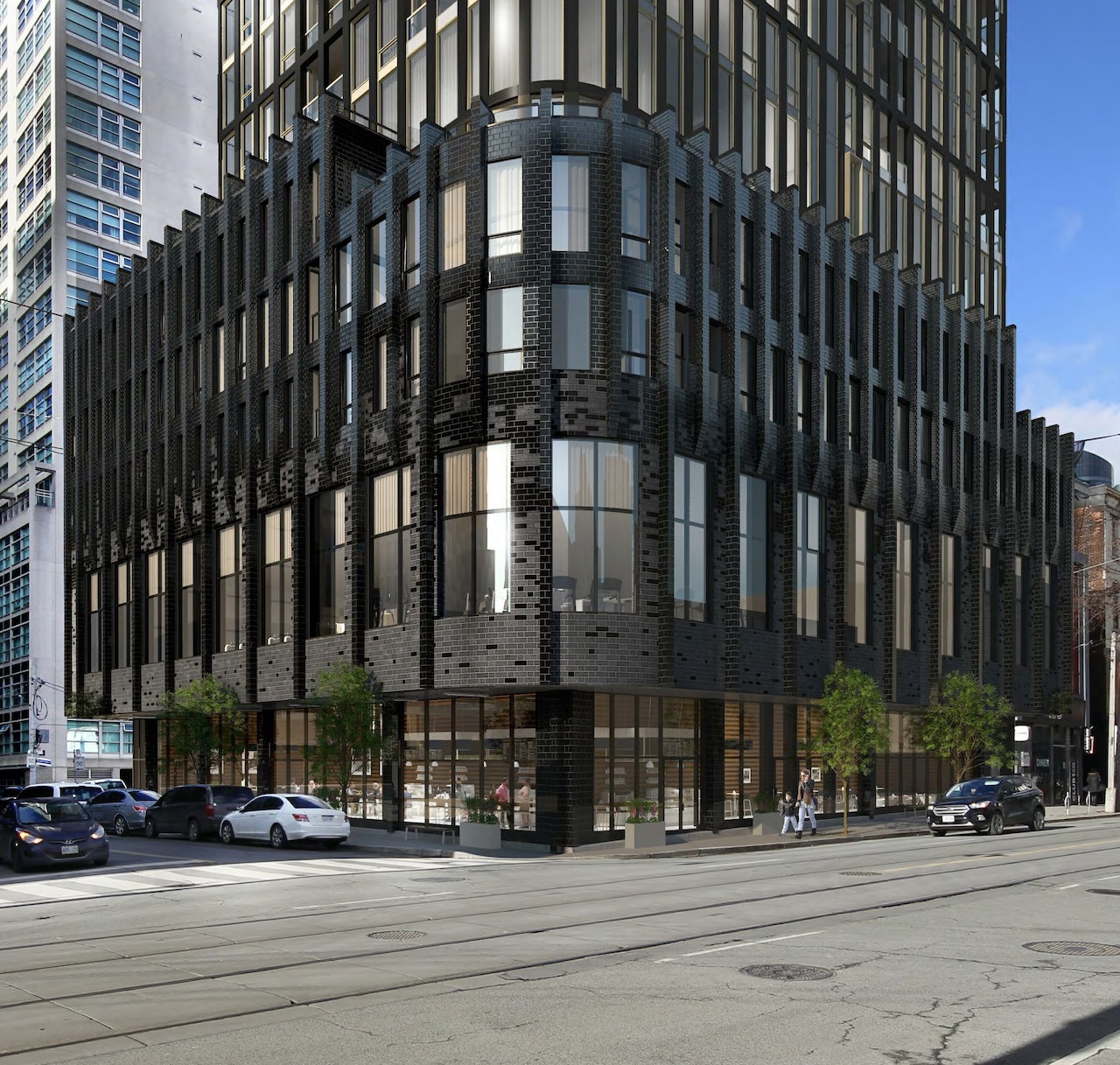 Looking northwest to the glazed brick and fins on the podium of ALiAS visible, image from submission to the City